We are pleased to announce that Elena Arengo will be joining PODER as Co-Executive Director in April. Elena will join Fernanda Hopenhaym in the leadership of our organization, projecting PODER's institutional strength and strategic impact to the next level.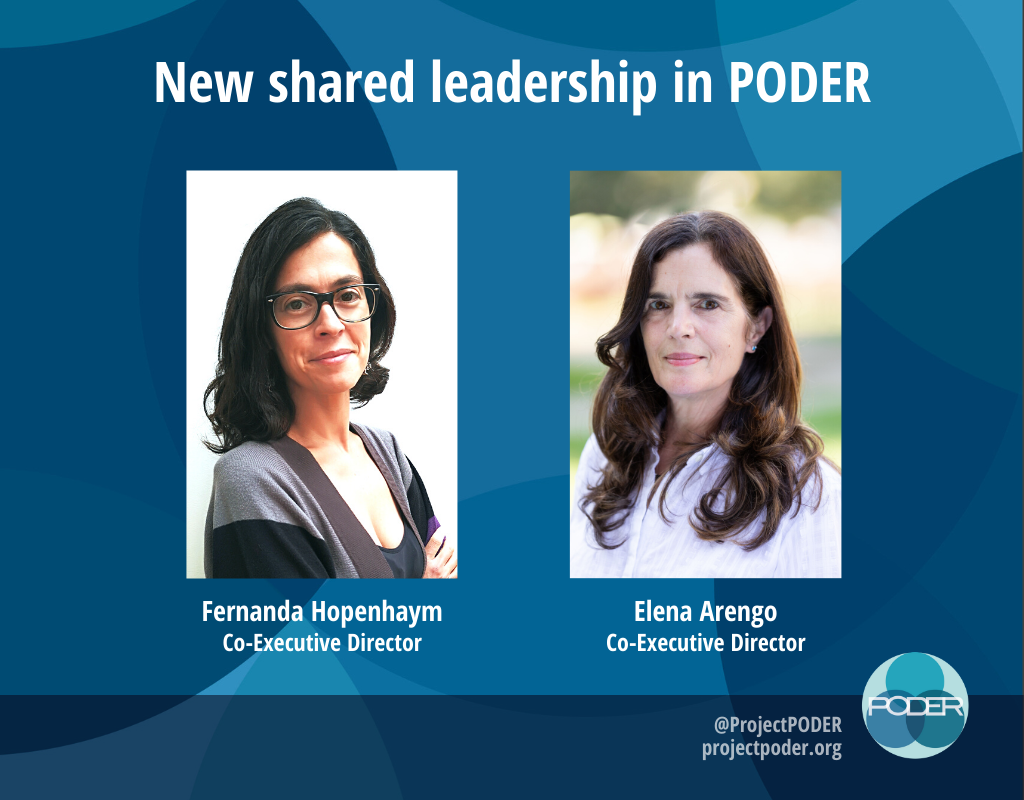 Elena comes to PODER with over 15 years of experience in corporate accountability and labor rights. Most recently, she was Senior Corporate Accountability Analyst at the International Labor Rights Forum (ILRF), a Washington DC-based NGO, advocating for worker-led models of corporate accountability in supply chain industries. She is the author of "Future of Fashion: Worker-led strategies for corporate accountability in the global apparel supply chain". From 2011 to 2015, she was Chief Technical Advisor for the ILO/IFC's Better Work program in Nicaragua, where she established and coordinated a national program to monitor and improve conditions in the apparel export manufacturing industry.
She has also previously worked on capacity-building programs for workers on labor rights and corporate accountability in several parts of the world, particularly Latin America, Bangladesh and Cambodia, first as Worker Training Program Coordinator and later as Latin America Program Director at Social Accountability International (SAI). She also coordinated programs for development and reproductive health in partnership with women's organizations in Central America with MADRE, an international women's human rights organization. Elena is an anthropologist.